Range Rules and Safety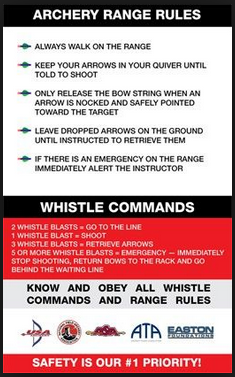 Sky drawing is not allowed.
Ground drawing is not allowed.
Broad-heads are not allowed.
Archers who are unsafe on the range may be asked to leave by any coach or staff member on site. Central Texas Archery reserves the right to refuse service and revoke membership of unsafe archers.
Stay safe and everyone can have tons of fun shooting archery!